JAZ Hair Design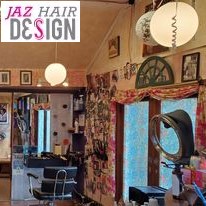 No products to show at this time.
JAZ Hair Design
Coxsackie, NY
10709 State Route 9W Coxsackie, NY 12051
JAZ Hair Design
My success is due to a passion for my craft and being creative when designing hair. My salon is eclectic and fun. There is a book exchange and organic gourmet coffee and tea available. My background in hair consists of many years of extensive training. I have attended Vidal Sassoon in Toronto, Canada, along with other academies, such as: the J Beverly Hills Academy in California; the Matrix Academy in New York City; and, I have traveled from Boston to Las Vegas for additional training. I have over 30 years of experience, so come in and get the personal service that you deserve! Feel free to stop by and make an appointment, grab a cup of coffee and a book, or just to visit us and say "hello." Peace, happiness, and good hair to you all!
Purchase a Hudson Valley DollarSaver certificate and save! The certificate prints instantly from your printer, so you won't have to wait for the mail. (Coupon valid for Color Service Only. One certificate per person per visit, please. Expires three years from date of purchase.)
JAZ Hair Design
10709 State Route 9W, Coxsackie, NY, 12051